J is really doing his best to incarnate his nickname, "Seaheart." Not content with just working on a boat,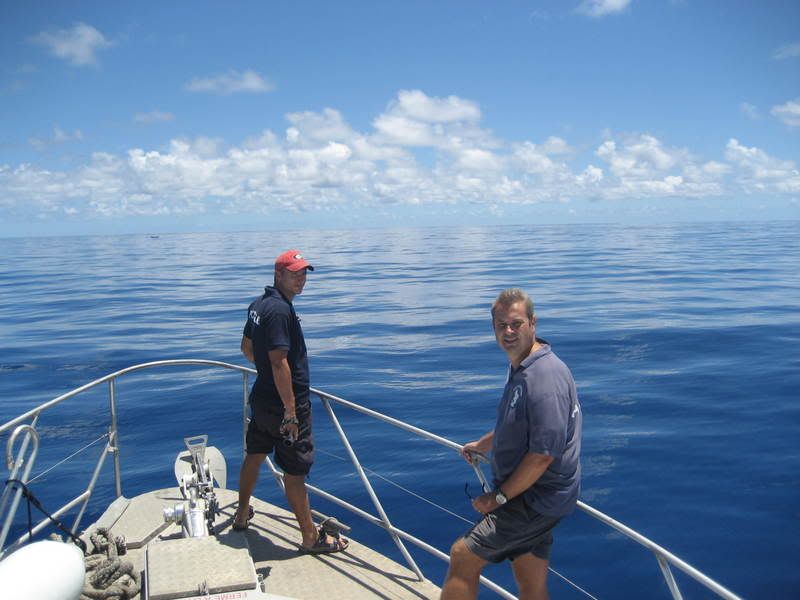 ...he plans on buying one with some colleagues in order get to fishing sites more easily (now, when he doesn't go out in a friend's boat, they swim to the barrier reef because spearfishing is not allowed within the lagoon). He says we'll use it too to visit islets and secluded beaches. I'm sure we will. *grin*

He goes fishing (usually spearfishing) every chance he gets. Luckily we like fish because he brings home at least ten a week. Lucky, too, that we bought a chest freezer. Our neighbors, his cousin, and our cats are pretty happy with his hobby, too.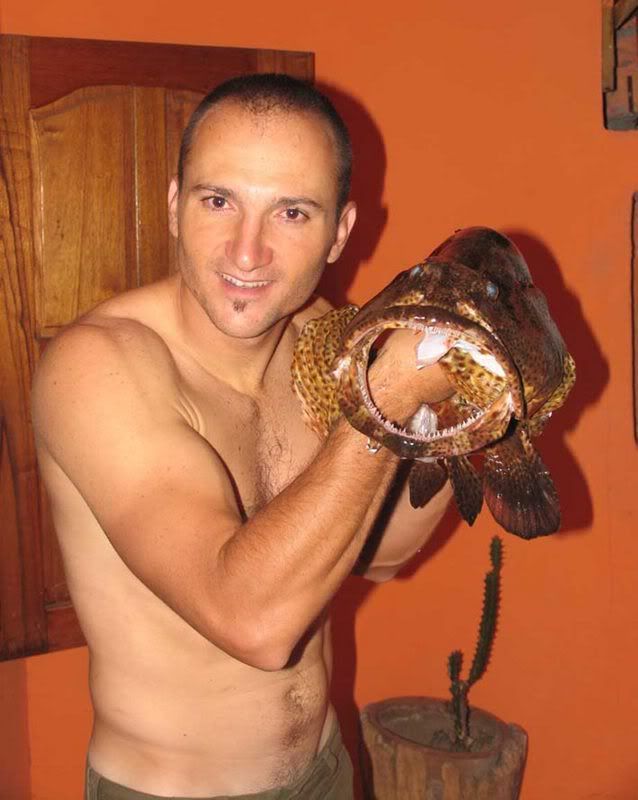 Did you see the teeth on that fish? O.o