Since I posted a pic of Julien in his parade uniform the other day, I figured I'd give a glimpse of his everyday nautical get up. A polo and shorts are much more comfy than a button-down shirt and pants, not to mention easier to get out of if he needs to take dip. (And no, the gloves are not part of the uniform.)

His daily view is hard on the eyes, I know.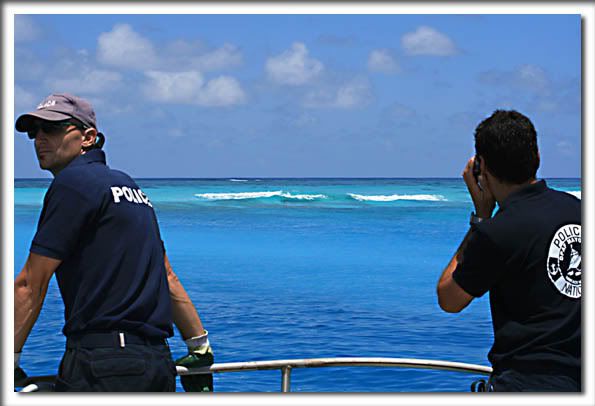 And another one because I am convinced that no one can get enough of those blues.