These two bouenis talking with Bakoko, the tailor who lives next door to us, are probably from Anjouan. While the Mahorais and the Anjouanais, as part of the Comoro Islands, have the same style of dress, the Anjouanais women seem more inclined to stick with traditional garb. Many Mahorais women still dress in the saluva--the around-the-body garment--but few wear the m'sindzano (sandalwood face mask) and the kishale (shawl that covers the head) on a daily basis.

The Anjouanais make up the largest population of illegal immigrants in Mayotte, but there are some Grande Comorians and Malagache, too. I've never met anyone from Mohéli.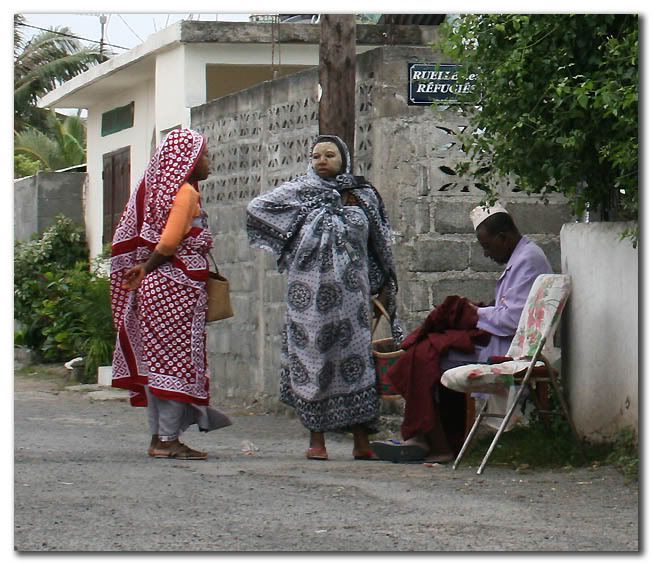 "If you are out to describe the truth, leave elegance to the tailor." ~~advice from Albert Einstein.