Since J and I hadn't gone on a trip since 2004, and then it was to visit my family in the States, we decided to take a quick jaunt into Switzerland to meet
frigg and her husband. However, the weather and a job interview for J played us foul, and we had to change the plans slightly.
Instead of going to Switzerland first, we drove down to Mazamet...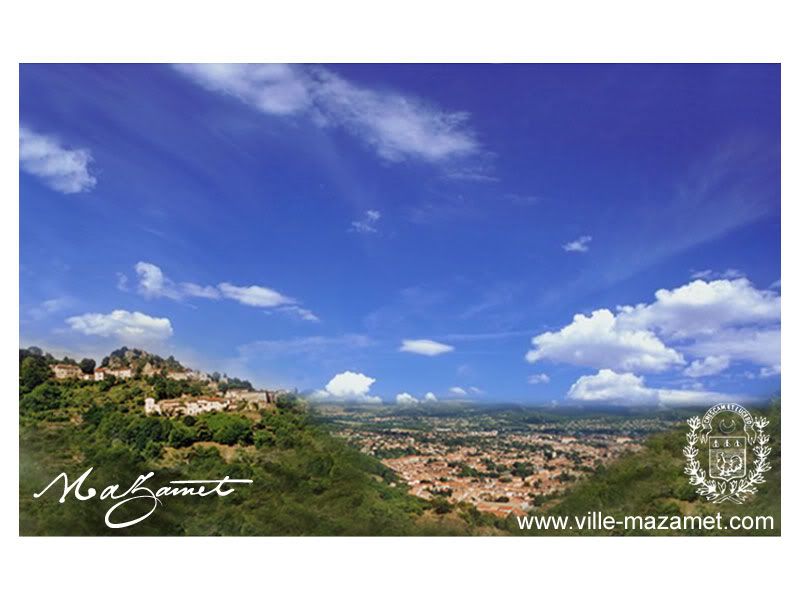 ...to visit J's family on Tues. the 7th. We took things easy on Weds, and went to Toulouse on Thurs to visit the city and pick up J's brother....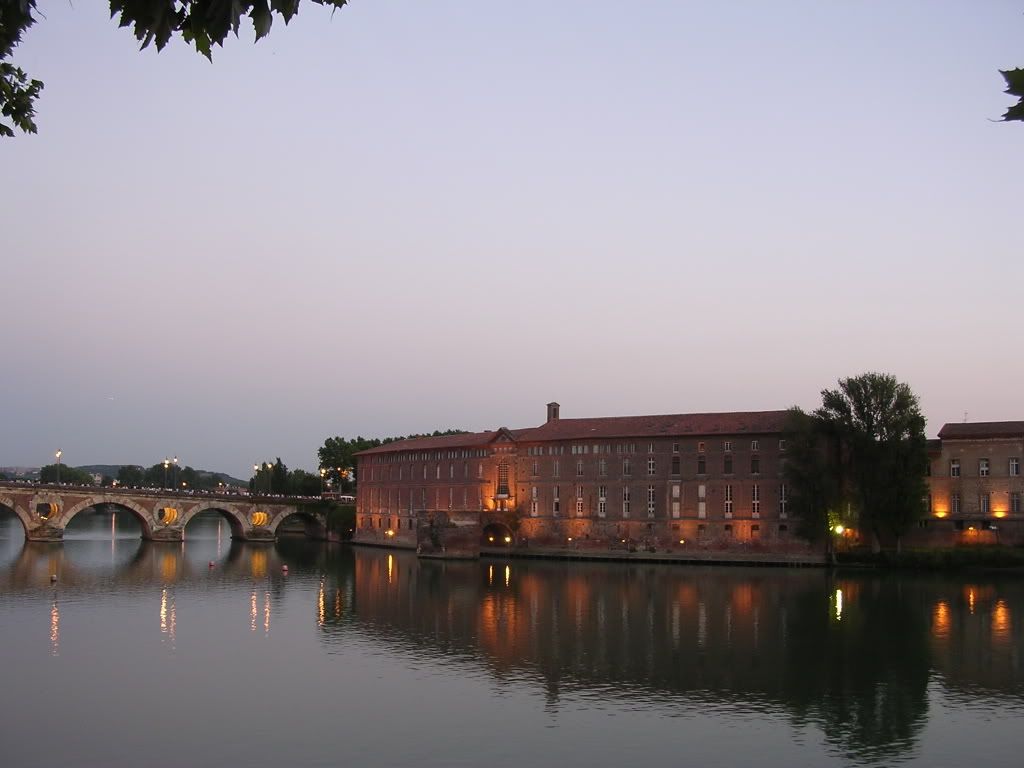 On Friday, we drove across La Montange Noire to Carcassone to have lunch with J's grandmother and father...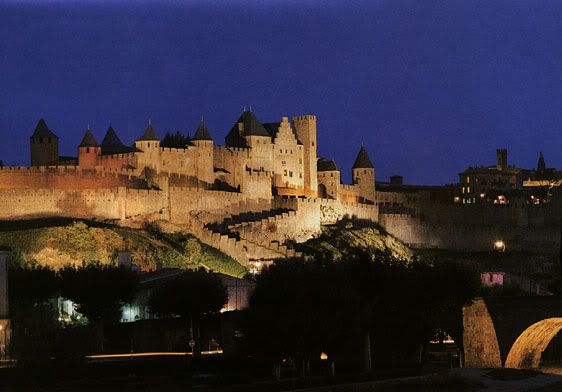 On Sat. we had dinner in St Amand Soult with J's father, half-brother, stepmother and stepsister. Sunday we hit the road again for Sancerre, gathered our things for a special interview (maybe more on this in a few weeks), and drove on to spend the night in a hotel in Paris because we had to show up for the interview at 8:45am. After the board spoke with J, they asked to interview me, too. It was all rather painless and took only fifteen minutes. I don't think I did or said anything that would convince them not to take my husband for this position. Fingers crossed, everyone.
After the interview, we set off for Switzerland. At 8pm we arrived outside a snowed in apartment building, where the weather was indeed quite cold. C quickly ushered us in and we had a lovely Danish dish of a kind of meatball that I am unable to remember the name of. The potatoes were good, but I didn't eat C's sauce :oP not because it wasn't good, but because I am a "food snob," as May puts it and do not eat ketchup. The next day, C went off to work at an ungodly hour, and May showed J and I around St Gallen (imagine this same view with lots and lots and lots of snow with crazy Swiss people walking around in thin jackets and no gloves or hats!...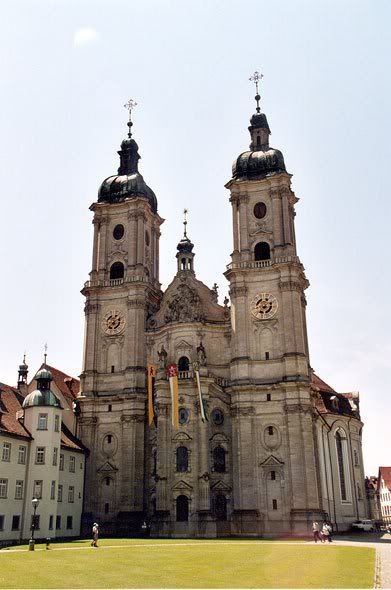 C took Wednesday off and drove all of us to Bodensee (why do anglophones insist on calling it Lake Constance?), where we crossed the border into Austria and made our first stop in Bregenz (hope I spelled that correctly). We walked along the lakefront around the Opera house/outdoor-on-the-lake stage...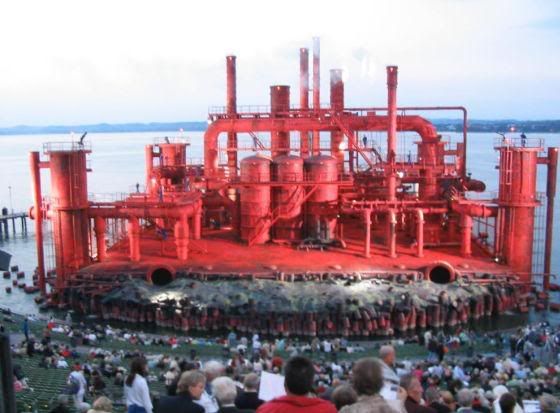 But the area was under construction so we didn't stay too long. Did I mention it was cold? Then we drove into Germany and walked around Lindau and had lunch...



For supper we had a fabulous "fusion" meal from Japanese, Thai, and Korean origins. C and M are truly great hosts. Unfortunately, we had to come back to France on Thrusday, and thus endeth the whirlwind trip, during which I supposedly threatened to take poor May's life. When will I ever live down this reputation I seem to have picked up somewhere?