Two glimpses that show one of the more practical facets of what Mayotte means to us: a lagoon with food in it! It's changed our lifestyle to eat so much fish every week (and helped our pocketbook), and spearfishing is
mana_trini's new sport.





J with one of his catches.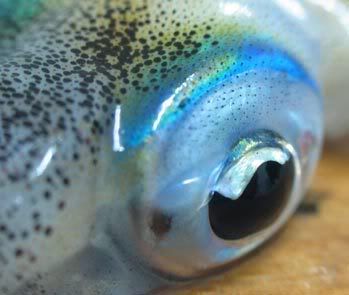 A squid eye. It's been awhile since we've gone fishing for calamari.