I love the outdoors; I love exploring; I love discovering nature's wonders, large or small; so it always vexes me when I get in a rut of staying inside or always taking the same route, eyes closed to the beauties around me. When one is walking for exercise, it isn't easy to let the inner child out to play. One has to keep up a steady rhythm and can't take time to contemplate an interesting insect or flower. Sometimes, then, exceptions need to be made and exploration must be combined with fitness.

That's why
mana_triniand I ferried the car to Grande Terre yesterday for a nature hike near the village of Tsararano, along Mro Oua Dembéni (Dembéni River). The walk was a 6km loop that followed the river for the first half, though we rarely saw the water, except when we left the main path and forayed through the vegetation to its banks. The circuit proposed by the guide book was a lot hillier than I thought it would be but easy enough to do because the path, for the most part, was an asphalt road. So much for a real hike, but sporadic rain showers and baking heat coming up off the tarmac gave us the true tropical island feeling. It is strange that the same vegetation grows on Petite and Grande Terre, but there is a feeling of wildness and grandeur on the bigger island that is missing here. There are lots of green spaces on Petite Terre, but it's densely populated and that human presence pervades the air, even when you are in the relatively untamed parts.

We did a bit of "grocery shopping" along the way because wild lime, mango, graviola, and sugar-apple trees bordered our path. There were unripened oranges, lemons, and guavas as well as, along with cultivated pineapples, peppers, corn, and bananas, and jackfruits galore (but we aren't big fans).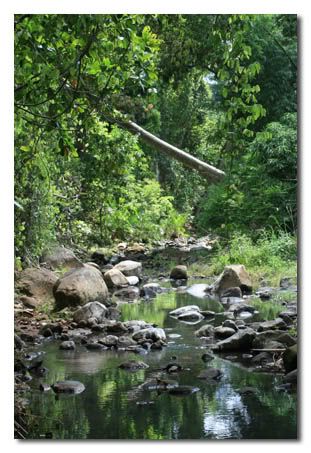 Mro Oua Dembéni -- a clean view. Disgust pervaded our wonderful calm on too many ocassions to see the omnipresent filth that makes up the Mahorais landscape.


Nature is my junkyard -- Sad to say, but I think this is the prevelant opinion of the Mahorais. We saw at least 15 vehicle carcasses on our 6km hike.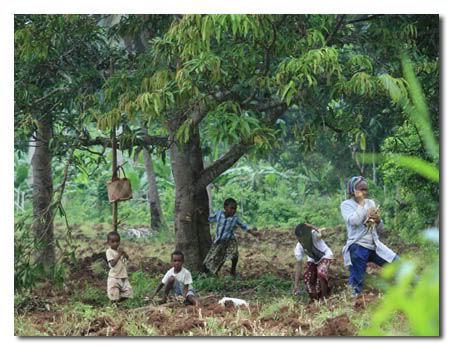 Is a cellphone a modern agricultural tool, do you think? :-P



This man has a more traditional Mahorais tool in his hand, a coupe-coupe (machete). Aren't those giant tulip (directly translated from French) trees impressive?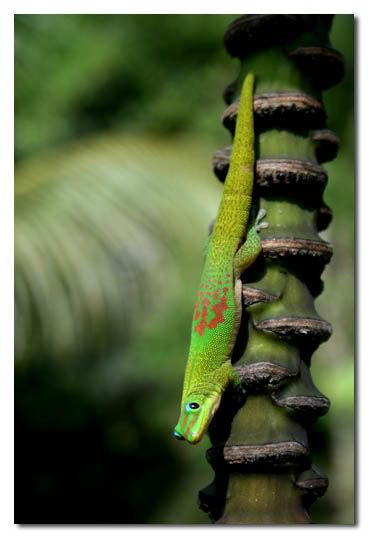 "Did you get my good side?"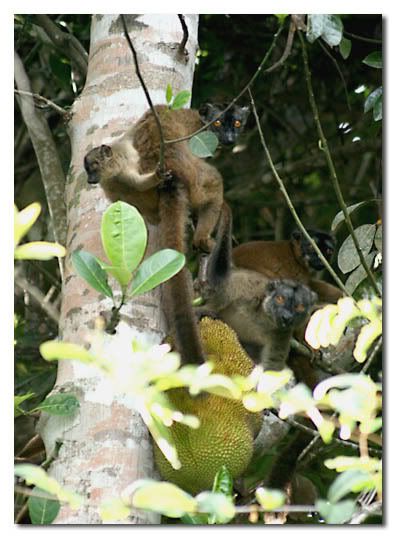 Maki family feasting on a jackfruit. They sound just like piglets when they grunt.